Noboru Kaneko – the Japanese actor who plays Gao Red in the Super Sentai Gaoranger series – has just posted a clip confirming that he will come to Vietnam this July at the Manga Comic Con 2023 event.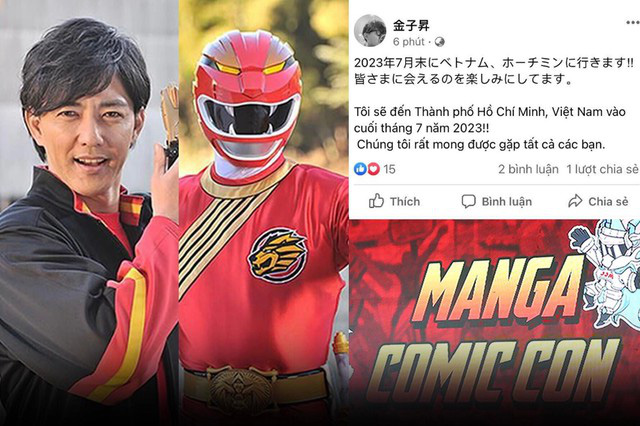 Gao Red Gaoranger will meet Vietnamese fans at Manga Comic Con 2023
Compared to the first Manga Comic Con held in 2022, Manga Comic Con 2023 (MCC 2023) will have an expansion in scale and guest list with the appearance of many domestic and international stars.
At the press conference on May 5, the Organizing Committee only revealed the presence of Noboru Kaneko – the Japanese actor who played the role of Gao Red in the Super Sentai Gaoranger movie series familiar to many generations of Vietnamese audiences.
In addition to Gao Red Gaoranger, the Organizing Committee also said that there will be many other famous and key figures in the domestic and international entertainment industries appearing in this event, but will be "revealed" according to the roadmap to ensure the suspense and attractiveness characteristic of this type of event.
In addition to the outstanding activity of interactions between famous artists and fans, MCC 2023 will exhibit rare toy models, limited edition comics, and cosplay activities, bringing comic characters to life by the makeup artists and attendees.
Many booths displaying technology products – gaming equipment from game publishers, interacting with many famous streamers will be activities to attract the attention of the community at MCC 2023.
Besides, there are music activities and culinary, helping to complete the festive atmosphere of this new and promising cultural event. The Organizing Committee revealed that there will be young Vietnamese singers who love manga comics as well as vocalists from Japan.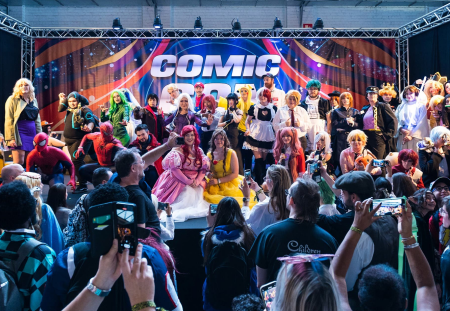 Not only stopping at a purely entertainment event, MCC 2023 also aims to promote the development of the creative industry in Vietnam when interacting with developed countries such as Japan, Korea…
The event also aims to promote pop culture products, build a healthy environment and high-quality human resources, and inspire creativity in the community, through in-depth seminars with famous guests such as director Charlie Nguyen.
Manga Comic Con is expected to attract 40,000 visitors in two days, July 29 and 30, at Sky Expo Vietnam International Convention Center (Quang Trung Software Park, District 12, Ho Chi Minh City).
Manga Comic Con (a youth product exhibition event about manga and comics) is a popular event in global pop culture, organized to bring to the community that loves comics, movies, and science fiction the opportunity to meet and interact with content creators, comic book characters, community experts and like-minded people with a variety of activities related to comic culture such as manga, anime, comic, model, makeup, technology, games, movies…